Bravat wins two awards at the 2015 Red Dot awards for its designed faucet and kitchen tap. The award ceremony recently takes place in Aalto-Theater in Essen, Germany on June 29th, 2015.
The "Red Dot Design Award" is a global product design and communication design prize that attracts about 16,500 entries from more than 70 countries this year. Its popularity and high selection standard makes the "Red Dot" an internationally recognized quality label for excellent design.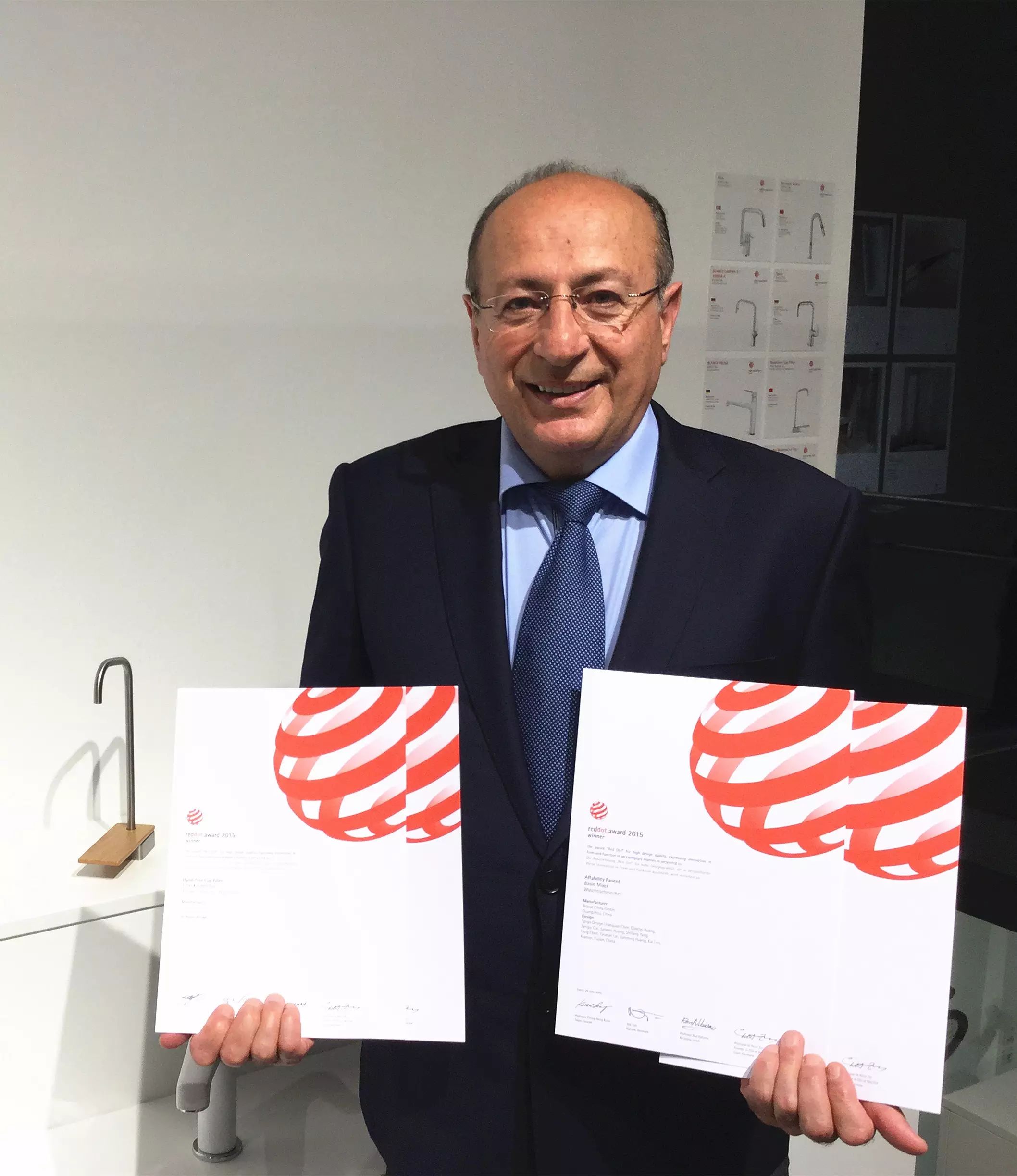 Mano Bakhtiari, CEO of Roman Dietsche GmbH, Bravat's Parent company, holds the honour certificates.
Hand-free Cup Filler, the kitchen tap that earns Bravat one of the awards, is a water dispensing tap functioning on the principles of a seesaw and a lever.
This is how the jury comments on its concept: "This tap with water filter is based on an original operating concept which has a high degree of intuitiveness."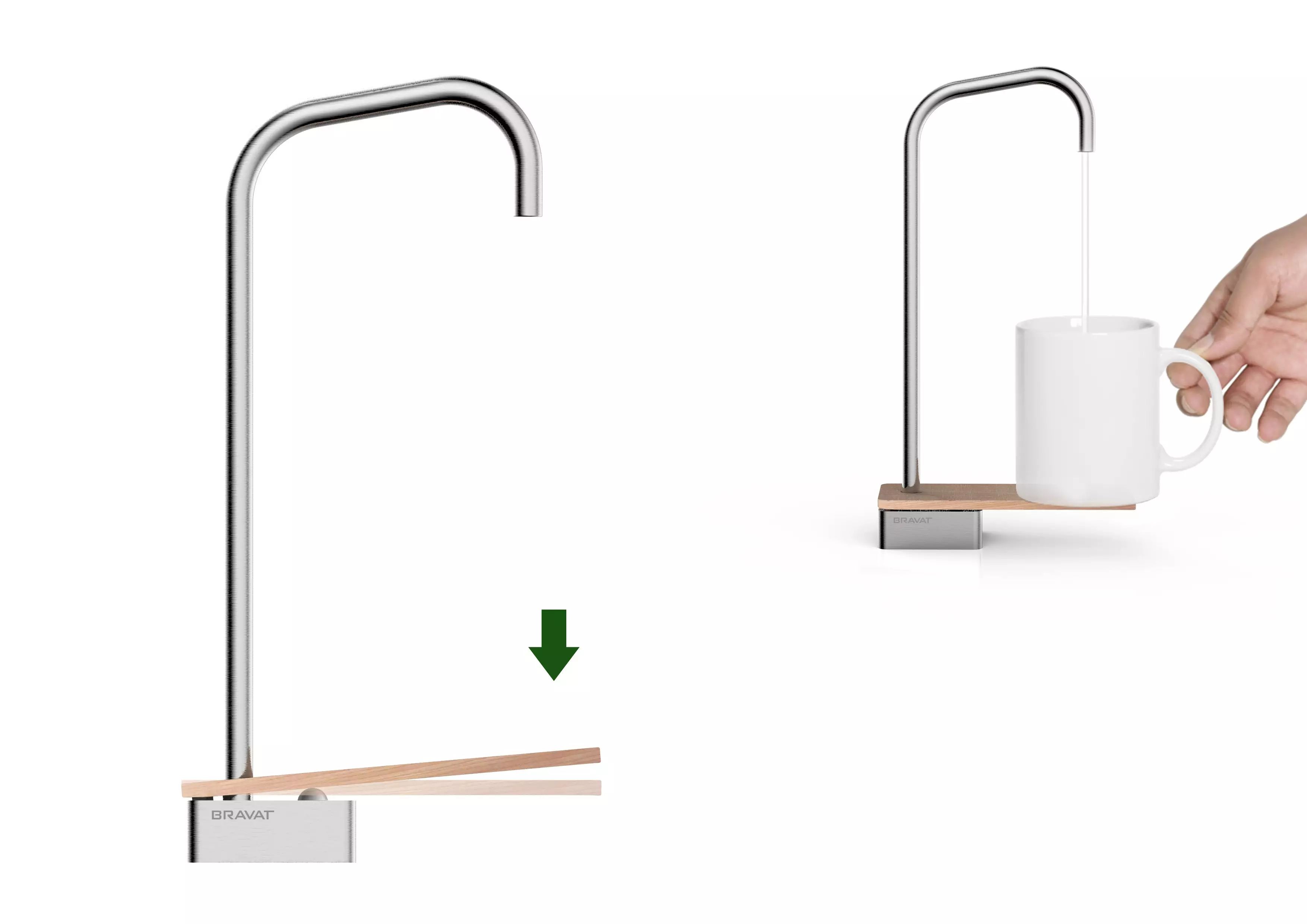 The weight of the vessel activates the water flow, while removing it stops the water flow automatically.
Yu Zheng Tie, Bravat's in-house designer, said: "The user can now have one hand free while filling the cup. Also, the whole process is particularly hygienic."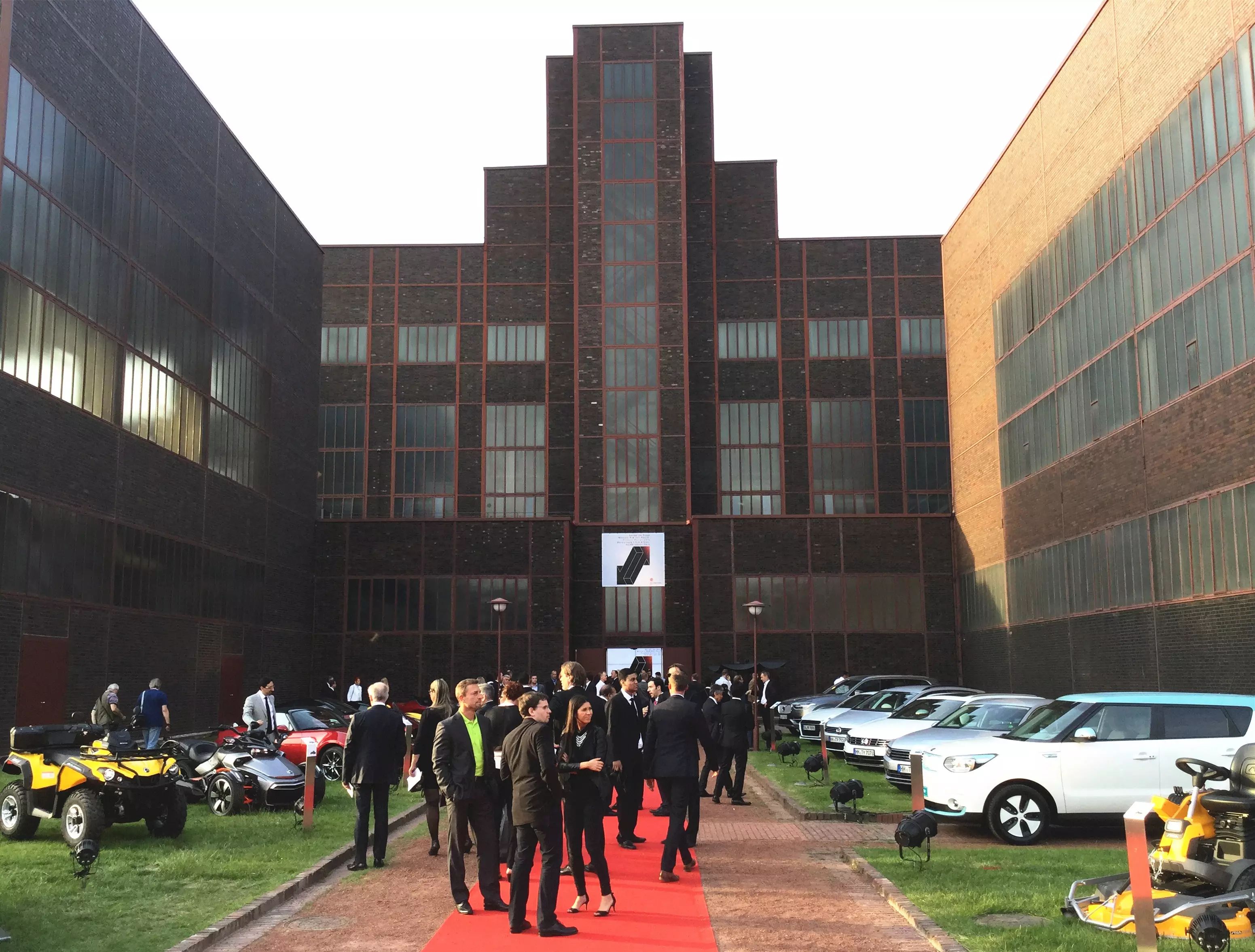 Red Dot Design Museum Essen, Germany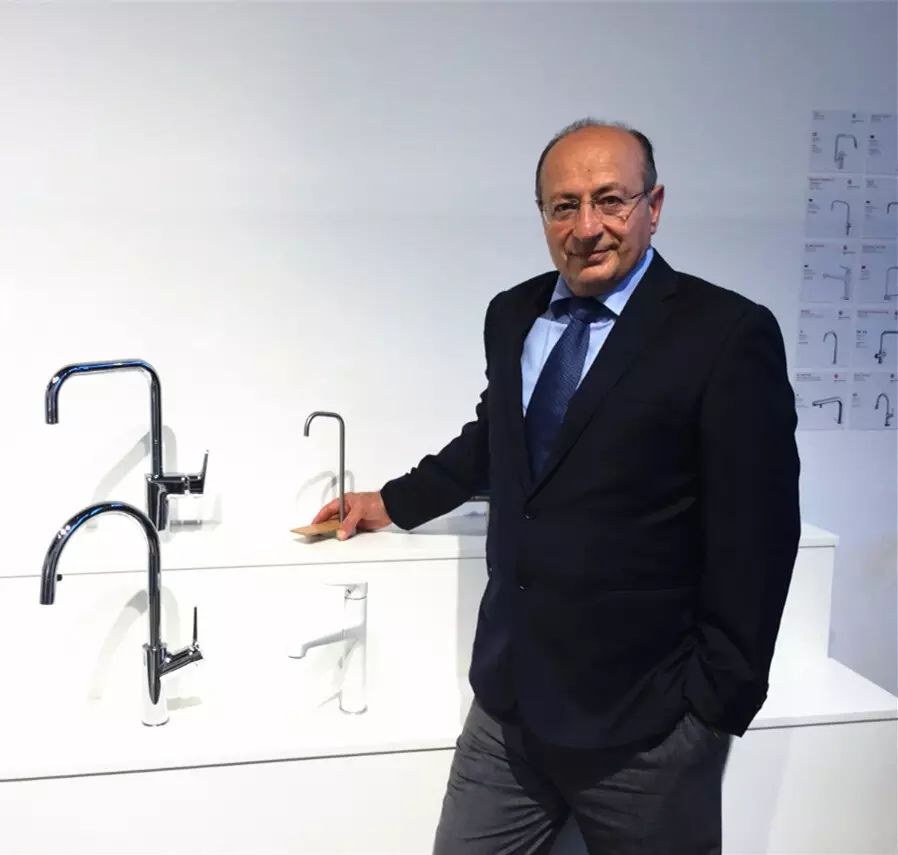 Mr. Bakhtiari proudly stands by Hand-free Cup Filler in the Museum.
The Hand-free Cup Filler is now included in the Red Dot 2015 Design Yearbook and the Red Dot Design Museum Essen, Germany.
Affability, another award-winner, is an elegantly shaped faucet combining three innovative and practical features: an upswept spout, a bi-functional aerator, and a nozzle that can be pulled out.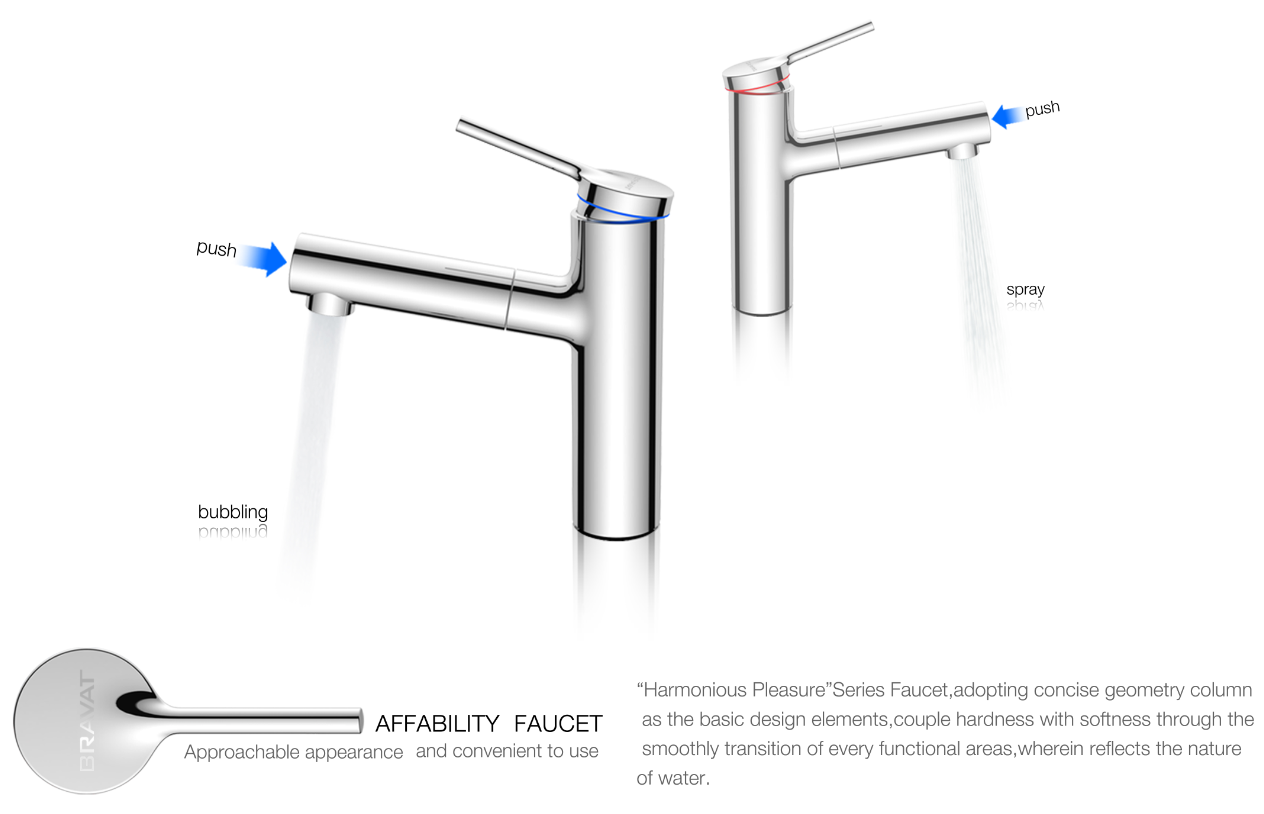 Equipped with a bi-functional aerator, "Affability" enables the user to switch instantly between spray mode and bubble mode, with just a soft press. The nozzle can be pulled out to meet various water demands in one's daily life.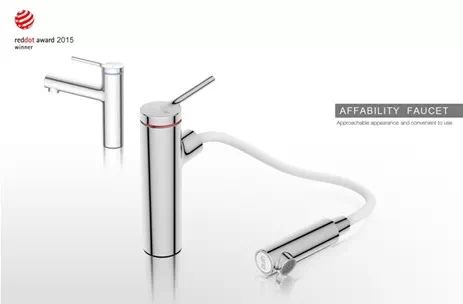 It adopts geometrical columns as fundamental design philosophy, whilst its ratio fits the golden cut accurately.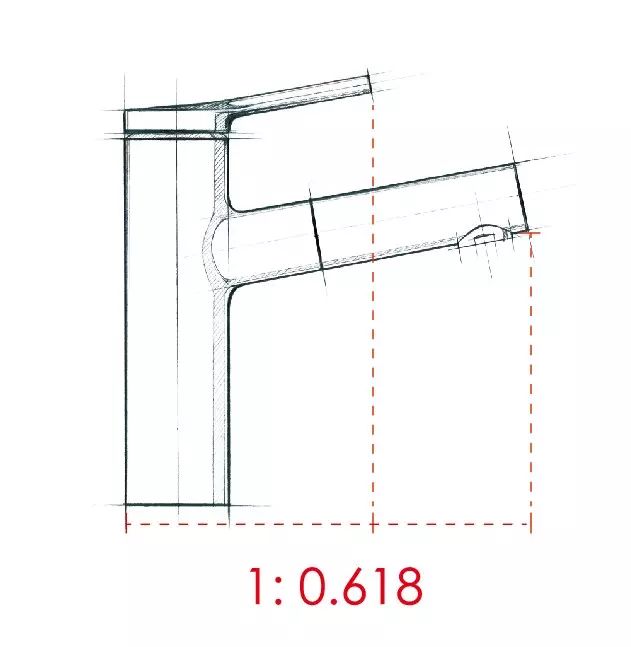 The lengthened spout has also been uptilted for 10 degrees, which spares more useful room for the basin. Meanwhile, this design can effectively relieve the pressure on the users' cervical vertebra while bending forward towards the spout.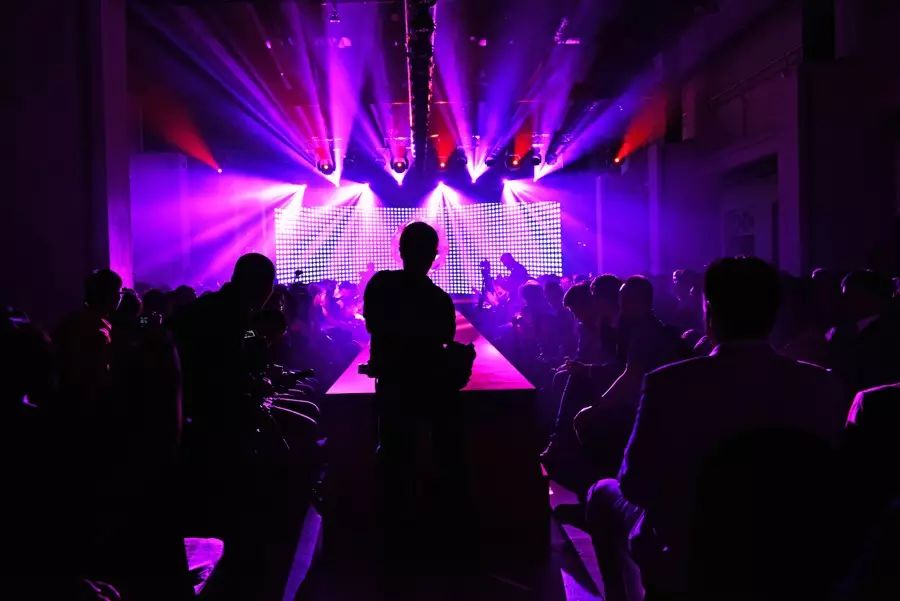 The award ceremony is one of the most expected events in the world design field.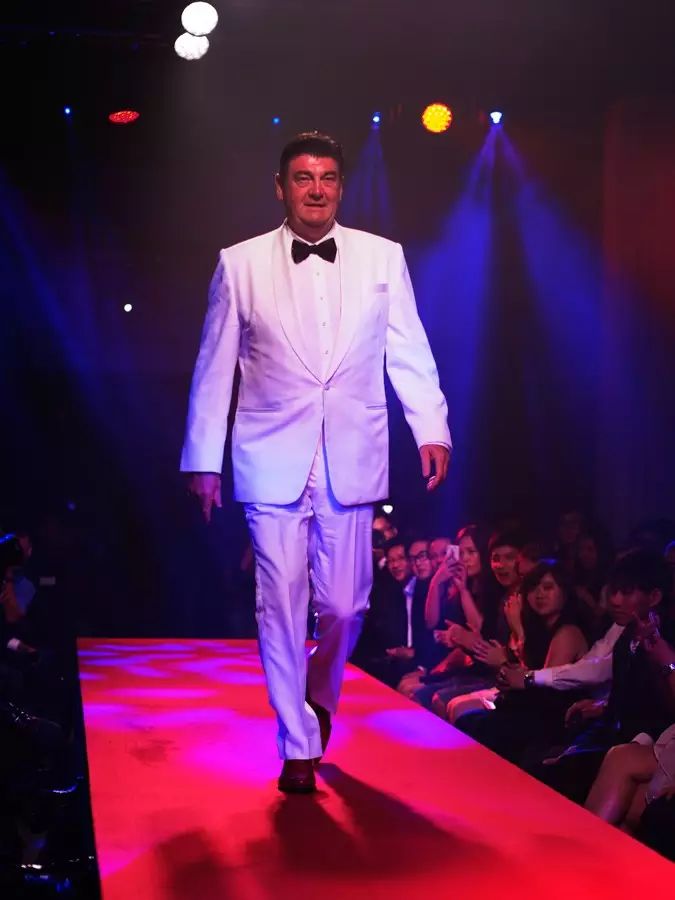 As a tradition, Professor Dr Peter Zec, founder and CEO of Red Dot, hosts the gala.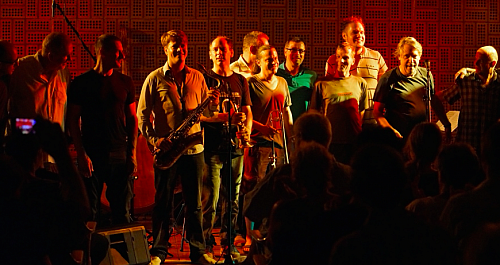 Denis Gäbel, one of Germany's most sought-after saxophonists plays a medley from his repertoire at the ceremony.