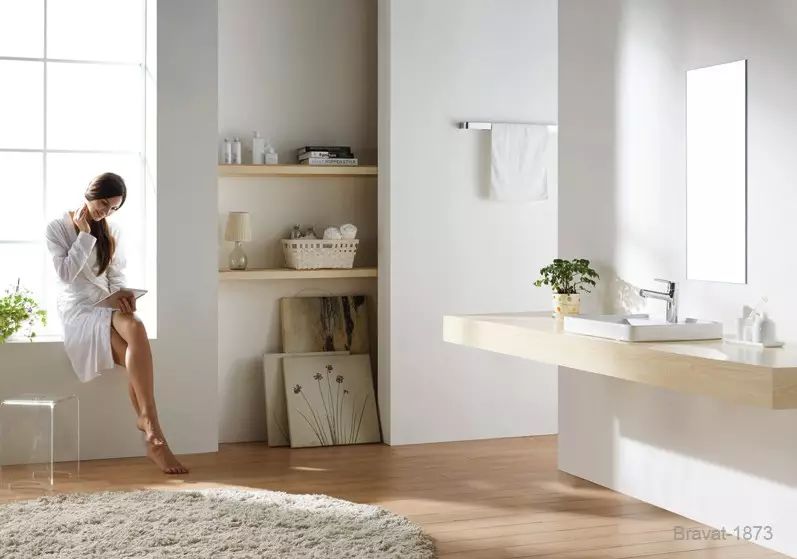 Do you fancy a masterpiece of bathroom products that is not only fabulous enough to show off, but is also cost-effective?

Well then, it has to be BRAVAT Affability! Affability is a "Red Dot" top global industrial award winner. It is a product that truly cares about the users; it is born to make your time in the bathroom more pleasant and enjoyable.
1Enjoy [Designed to Protect Your Neck]
• The spout has been lengthened and uptilted, so as to enlarge washing area, and raise the spout level.This design can effectively relieve the pressure on the users' cervical vertebra while forward bending towards the spout.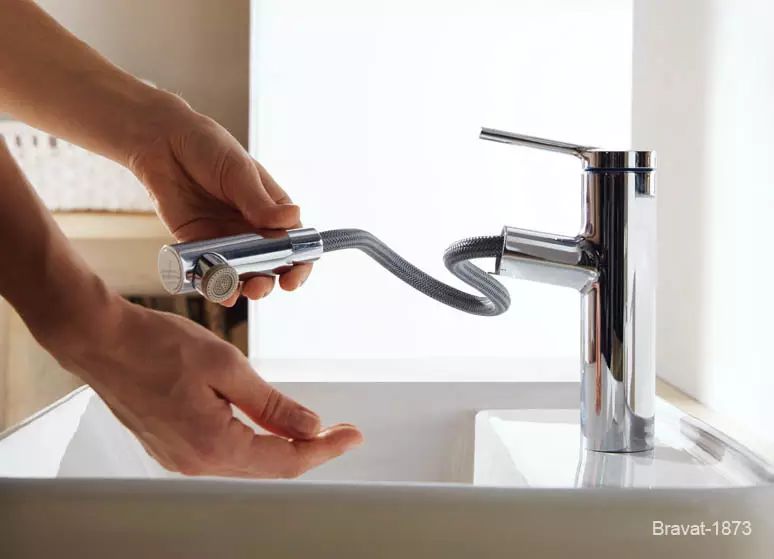 2Enjoy [Da Vinci's Golden Cut]
• Affability is modern and aesthetic, in that it abides by Dar Vinci's Golden Cut. Its mere existence makes the bathroom more tasteful.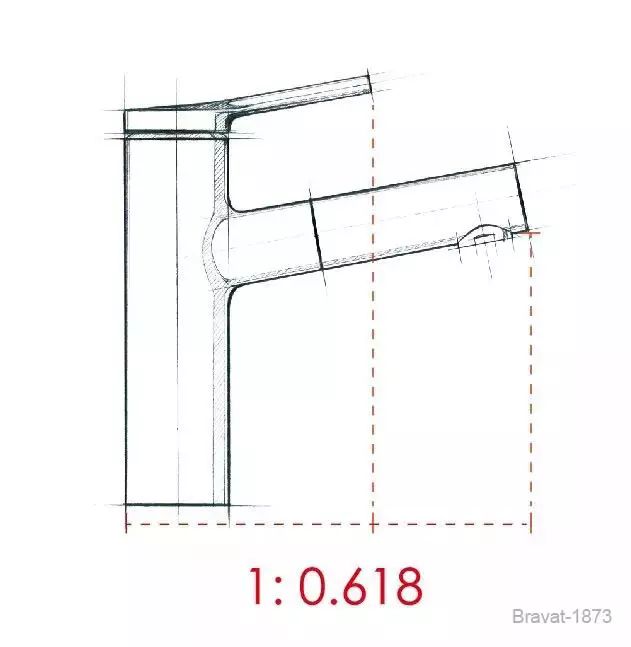 3Enjoy [More Useful Space]
• The lengthened spout has also been uptilted for 10 degrees, which effectively spares more useful room for the basin.
4 Enjoy [Easy to Clean]
• The aerator of Affability is perhaps one of the easiest one to clean in the world. Without any additional assistance, you can effortlessly get rid of the limescale using only one finger.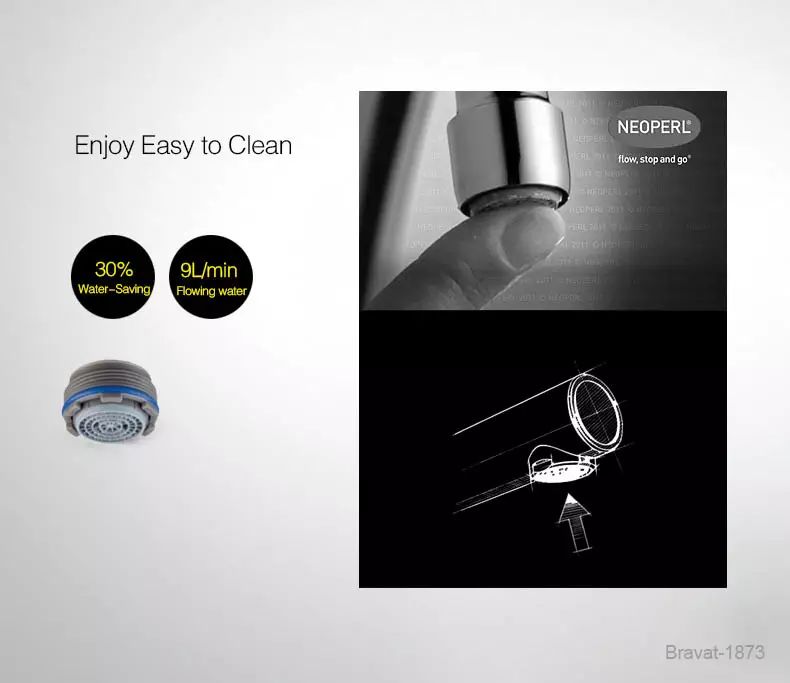 5Enjoy [Washing with grace]
• The water will never splash or make a mess, and you shall always remain graceful using Affability.

6Enjoy [Save up to 1/3 Water]
• Affability saves up to 30% of the water usually cosumed with other products. You can save your living expense meanwhile being an environmentalist.

7 Enjoy[Ten-Year Warranty]



• The catridge is a top-grade product originally imported from abroad. The product enjoys 10-year warranty and free replacement for any defective product.

8Enjoy [Lead-free and Carefree]

• Affability adopts the world's leading "lead-free" technology, making your life carefree for lead poisoning. Every Affability product has to go through the strictest NSF standard and Act AB1953.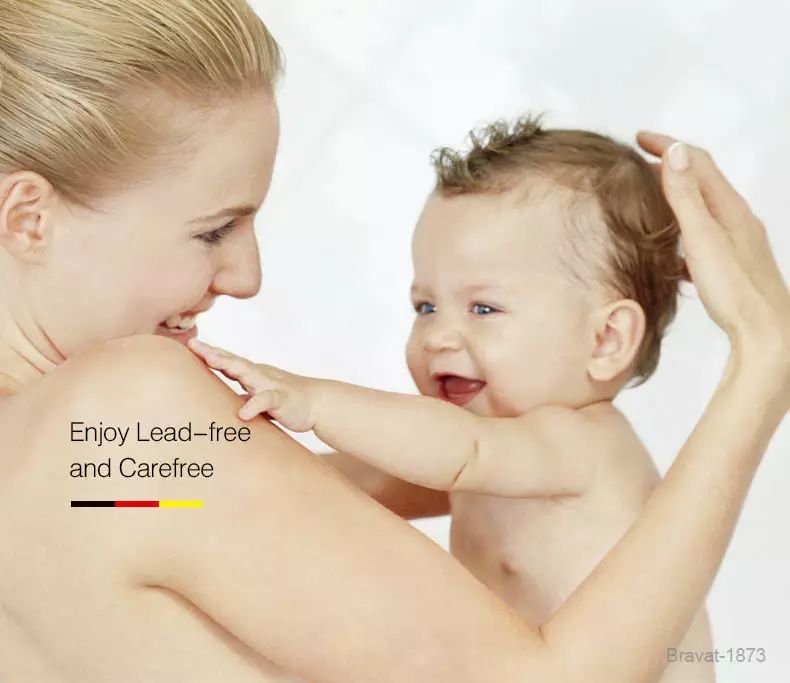 9Enjoy [Rich in Variety]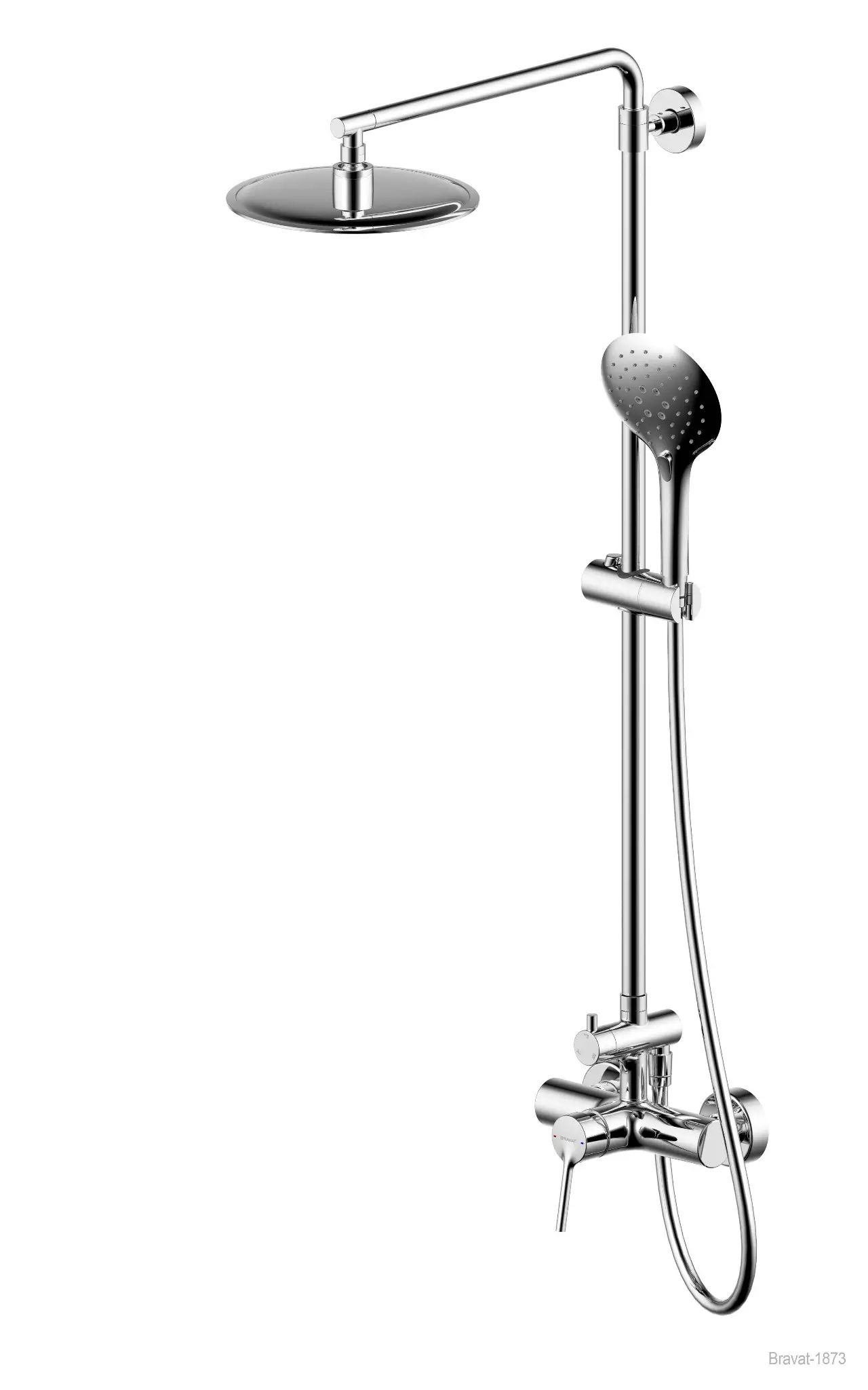 • Apart from the award-winner, The Red Dot series also include various other similar bathrom hardwares. Customers can now freely pick and match, making their bathroom more ideal.
10Enjoy [Cost-effective]
• You can now easily bring home this award-winning masterpiece at a reasonable price.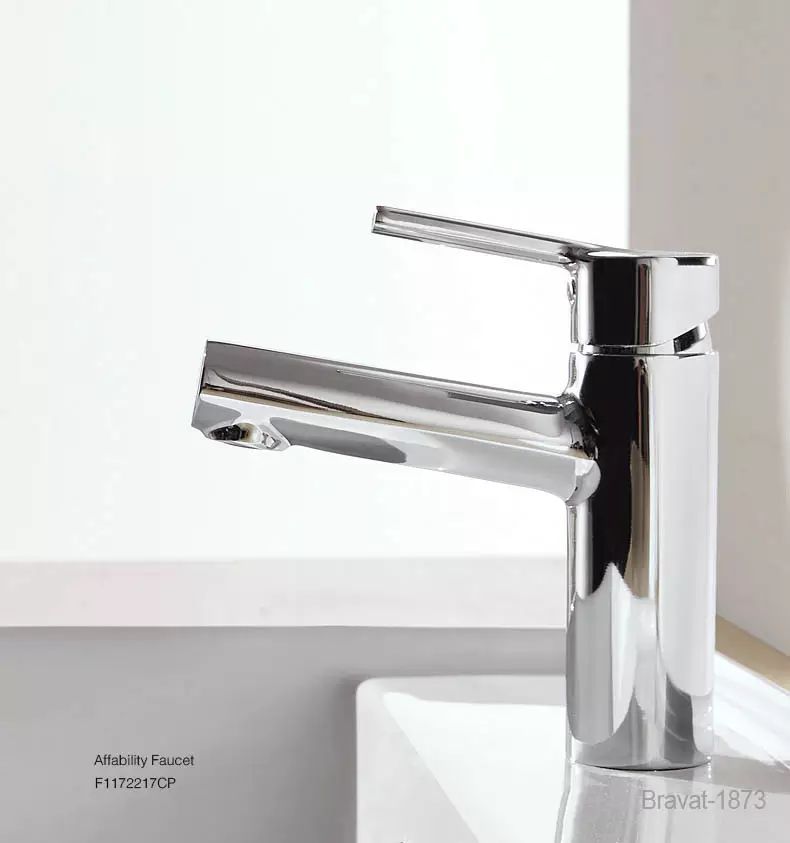 High-quality products give you a better-quality life. It is always a heavenly pleasure to find the right product at the right time, or to get what you want with a reasonable price.

So this is BRAVAT Affability series, providing you with a most enjoyable time with water.